TMS57070

Oddly enough, there's no datasheet for this TI chip. Seems to be something semi-custom or disclosed only to select manufacturers.
I've seen this chip on some Digitech and Behringer rackmount and floor effects processors, Korg Z-1, abominable yet renowned Korg Electribe ER-1/EA-1/EM-1/ER1mkII as well as, quite surprisingly, Roland DJ-2000 mixer.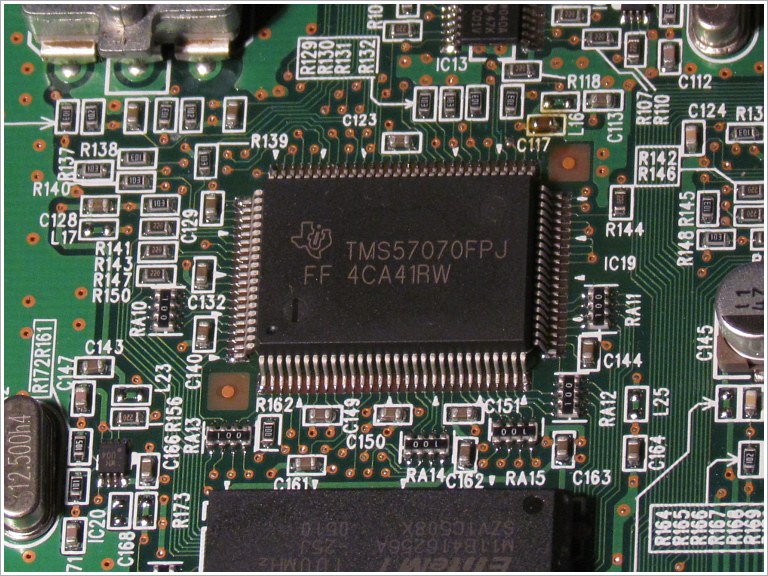 Here's the pinout in a typical usage scenario - click the image for schematics.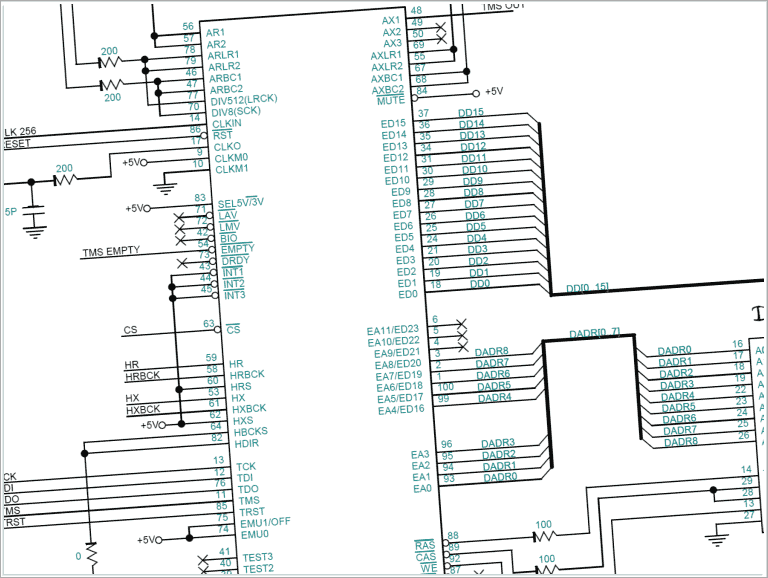 This should definitely be more than enough to help you out :)