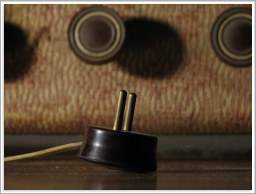 Erica Synths modular gear of all shapes and sizes.
Many kinds of ethnic and acoustic insturments, mostly string, mallet, wind and percussion.

Roland/boss gear. Like it. Tons of old school and vintage analog, poly~mono, whatever was ever a thing, down to sweet old sound canvas.
Korg gear. Like it as well - analog or not. Radias, Wavestations, MS-20 or 2000s, Z-1 or Prophecy, Trinities and Tritons, Poly and what not. Also a fun vaiety of micros, kaoss and monotron thingies.

Yamaha gear. Sweet FM classics, truckloads of old PSRs, FM+AWM vector and non-vector, even SKs, VL virtual acoustics, MK, SHS, PSS toys, and oddball SG japanese singer-in-a-box proto-miku;

Ensoniq, Alesis, Akai, Novation, Oberheim, Vermona and Emu classic gear. Favourites being a pair of Proteus2000 (packed with wave expansions, favourite of hose are Phatt, Orche, World, Protozoa) and all ESIs, EMAX, E6400, S3000XL, Matrix, OB-12, Ion, Micron and QuadraSynth.

Truckload of soviet synthesizers/organs ranging from 1968 to 1992: Электроника ЭМ-04, ЭМ-05, ЭМ-14, ЭМ-25, ФЛ-01, РХ-1000, Ритм-2, Стилофон; Юность Железная, 21, 73, 1122, 1132; Лель 22, ПСР, ЦЗ, РЦ, Dr-8; Фаэми; Квинтет; RMIF Miki, Opus, Venta, TI-3, TI-5 and many more. Erica Synth rackmounted ПОЛИВОКС.
I can also do a lo-fi master using vintage soviet mixing console diectly to soviet four-track or even an absolute vintage tube mono tape reel-to-reel overdub recorder. For such occasions, vintage soviet microphones can also be used, as I have a plenty of them, including even carbon ones.

A lot of other weird digital and analog synth gear from Casio, Technics, Farfisa, Viscount, Kawai, Orla, Vermona and what not. Including also probably a hundred chinese table hooters (most of them significantly improved, e.g. modified/bent with, for example, balanced studio i/o, FM input, imrpoved SNR and PSRR). Vintage Casios including CZ-5000, CT-6000, MT-68, MT-400V, MT-520, RZ-1, CSM-1, CSM-10P, PT, KT, MA, SA et cetera.
Effects racks is made up of array of Digitech StudioQuad 2/4/400, IPS33, S100, RDS, DSP, Twin, a few TSRs, a few RPs, a pair of VHM-5; Alesis Midiverb-1/2/3/4, Quadraverb, Akira; Boss GT-Pro, GX-700, VF-1, SE-50&70; Korg DVP-1; Roland SRV-2000; Yamaha SPX-90 and the weird R1000; Viscount EFX-10, HP-3; Lexicon, Zoom and what not.
Pump organs, accordeons, melodions - I've got a soft spot for those as well.

I also design my own digital and analog gear. More on it - coming soon. Also, take a look&listen at my latest analog VCO and VCF modules in youtube/muffwiggler.