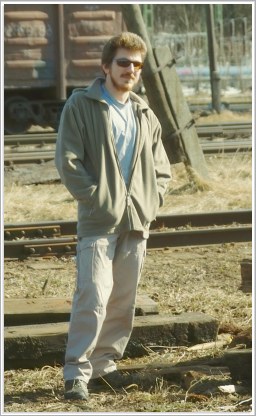 Welcome
Hello and welcome to my website,
I am a multi-instrumentalist, professional music composer and a teacher in Latvian Academy of Arts. I have done quite a few pieces of music, narration, recordings, foley and voice acting for motion picture soundtrack, as well as for animation.

What I can do for You
Complex score composing for motion picture and animation production
Music composing for short films, commercials, bumpers, jingles and idents

Quality voice-over, voice acting, narration for films, bumpers, commercials and trailers

Foley recording and unique synthesized effects creation
Record high detail stereo ambience of almost any indoor or outdoor location
Rigorous final product audio track polishing and mastering
High detail midi mock up of orchestral scores
Game and toy music and composing and tool creation for constrained environments
Retro-computing game/demoscene music using appropriate tools and computers
Demo song composition and arrangement for electronic musical instruments, utilizing all hardware resources and showcasing any required features

Provide a private lesson or join production team to help obtain a high quality final product.

I am an owner of a massive MIDI-centric studio, with well over a hundred synthesizers and modules, over a twenty vintage analog synthesizers, hundreds of costumized toys and noise sources, as well as a plenty of acoustic instruments, such as african and latin percussion, variety of ethnic woodwind instruments, accordion, melodica and other.

I use custom software and hardware tools for audio mastering and effects processing, analysis and (re)synthesis.

Besides being a synth and DSP zealot, I am a professional electronics digital radio communication equipment engineer and software developer. As much as a spare time will allow me, I will try to share my knowledge in these fields by writing articles and posting them here on my website.

Although it's a rare occasion, I sometimes do attend events to give live performance, playing mainly on various midi gear. I usually play back to back with a vinyl dj of my choice. I always create some new, conceptually tied, special track for every event I attend.

Some more random bits of information about me >